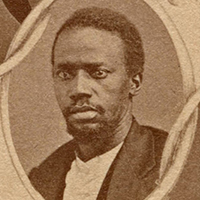 We'd like to hear what you have to say about this lesson. After reviewing it, please take the following short survey to help us improve it and others, now in development.
Tell us what you think
Share
Tell other teachers, parents, and students about us.
Follow
Description
Overview
The period of Reconstruction is often referred to as a "failure" in its attempts to reunify the nation and advance equality for the newly freed black Americans. All too often the positive impacts of individuals and organizations are overshadowed by the political turmoil of the time. This lesson will focus on the influences and contributions of women and African Americans during the Reconstruction era to shed light on some of the positive actions and progress during the era.
Essential Questions
In what ways can individuals or groups impact a society?
How did African Americans influence events and issues in Texas during the period of Reconstruction?
How did women influence events and issues in Texas during the period of Reconstruction?
Teacher Tools
Downloadable/editable versions of this lesson plan.
Student Activities
This printable hook exercise focuses on the desire for rights that women expressed during Reconstruction. Students will read and study quotes by a leading woman's rights leader in Texas, Martha Tunstall.

This ready to use slideshow presentation contains essential questions, the contributions of key groups and individuals, and one source document with guided questions to promote discussion among students.

The printable guided notes were designed to be used in conjunction with the presentation. Students will use the graphic organizer to create a timeline of events during Reconstruction and interact with the primary source documents.

Primary Source Analysis: Freedman's Bureau, Circular No. 3

This printable primary source document may be used in conjunction with the first "Think-Pair-Share" activity from the slideshow presentation or independently as a student activity to provide context for the role of the Freedmen's Bureau in advancing education in Texas.

This printable exit ticket uses the three essential questions above to provide a formative assessment opportunity at the end of the lesson.
Updates
The page was updated on 02/17/2023.
Support
Learn about our team, supporters, and how to contribute or give back.