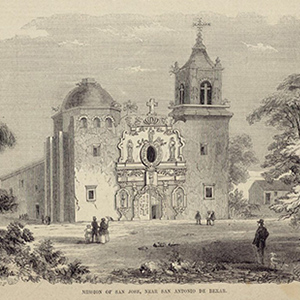 We'd like to hear what you have to say about this lesson. After reviewing it, please take the following short survey to help us improve it and others, now in development.
Tell us what you think
Share
Tell other teachers, parents, and students about us.
Follow
Description
Vocabulary Terms
Catholicism

the faith and practice of the Catholic church

colonization

one country taking over another area to be used for their benefit

Criollo

someone of full Spanish descent

friar

member of a religious community of men living under vows to maintain a life devoted to God

Mestizo

someone of mixed Spanish and Native American heritage

mission

a type of government with elected representatives

missionary

Spanish settlements designed to convert American Indian tribes to Christianity

Peninsular

people born in Spain. They were typically at the top of the Spanish caste system

presidio

a Spanish fort or military outpost oftentimes designed to protect the missions

priest

ordained minister of a church

smallpox

a contagious disease that killed many American Indians during the establishment of Spanish missions

tejano

someone of Mexican descent who considers Texas their home
Key People
Alonso de León

selected as president of Texas's temporary government

Antonio Margil de Jesús

wrote the Texas Declaration of Independence, which was modeled after the U.S. Declaration of Independence

Damián Massanet

Colonel of the Battle of the Alamo; ordered by Sam Houston to burn down the Alamo but decided to stay and defend it

Francisco Hidalgo

commander at Goliad; did not follow Houston's orders to retreat; was captured by General Urrea; he and his 300 men killed

La Salle

although a Mexican-born citizen, this individual supported Texas' right to influence Mexican law, and commanded a unit at the Battle of San Jacinto
Major Events
First Missions in Texas

In 1690, a soldier named Alonso de Leon and a priest named Damian Mazanet led a party of soldiers and priests into Texas in order to establish missions near the Caddos, in a region that was inaccessible by sea and at least 600 miles away from any other Spanish settlement. They established two missions near Nacogdoches. Mazanet wanted only a handful of soldiers to stay in the area so relations between the natives and friars weren't undermined. The missions quickly fell apart and the Caddos forced the friars out.
Teacher Tools
Vocabulary List

Downloadable version coming soon
Updates
The page was updated on 05/13/2022.
Support
Learn about our team, supporters, and how to contribute or give back.