This page contains images and files of documents or other items that were witnesses to history. In most cases you can view the item, zoom, or print it from The Portal. Where possible, we provide commentary or other information to help provide context.
We'd like to hear what you have to say about this primary source. After reviewing it, please take the following short survey to help us improve it and others, now in development.
Tell us what you think
Share
Tell other teachers, parents, and students about us.
Follow
Originals: Telegraph and Texas Register (Houston, Tex.), Vol. 2, No. 18, Ed. 1, Friday, May 26, 1837 Page: 3 of 4
Telegraph and Texas Register (a newspaper in San Felipe, Texas) prints a notice of reward for the runaway slave, Joe, who was the only known male survivor of the battle of the Alamo.
Referenced Lesson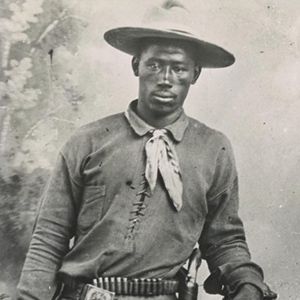 The student will explore African American experiences in the Texas Revolution through primary source documents focusing on Joe, Emily West, and others.
Referenced Video
Dr. Andrew Torget discusses Joe, the enslaved man owned by William Barret Travis during the Texas Revolution, and how Joe's story reminds us that the revolution did not bring freedom for everyone.
Updates
The page was updated on 02/17/2023.
Support
Learn about our team, supporters, and how to contribute or give back.