We'd like to hear what you have to say about this video/media. After reviewing it, please take the following short survey to help us improve it and others, now in development.
Tell us what you think
Share
Tell other teachers, parents, and students about us.
Follow
About
Dr. Andrew Torget discusses Susanna Dickinson, who survived the Alamo siege and relayed a message to General Sam Houston, and the enormous sacrifices she paid during the Texas Revolution.
Referenced Lesson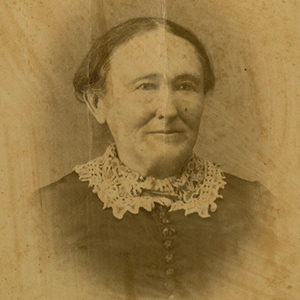 Students will examine the roles played by the people involved in the Texas Revolution, such as Susanna Dickinson, Dilue Rose Harris, and Angelina Peyton Eberly.
Updates
The page was updated on 02/17/2023.
Support
Learn about our team, supporters, and how to contribute or give back.